Changes to Workers' Compensation Law / HB22-1112
By Michael Santo, Managing Attorney at Bechtel & Santo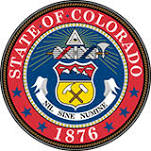 Governor Polis recently signed into law a bill that changes the workers' compensation injury notice process under Colorado law. Currently, if an employee is injured on the job, the employee must notify the employer within 4 days after the occurrence of an on-the-job injury, and any failure to notify the employer should result in reduced compensation for the employee's work-related injury. HB22-1112 will make the following changes: (1) changes the 4-day notice period to a 10-day notice period, and (2) repeals the tolling and compensation reduction provisions. Additionally, if the employer fails to post required notices describing the 10-day injury notice period, the bill specifies that the time period allotted to the employee to submit the employee's notice to the employer is tolled for the duration of employer's failure. Regardless of the employee's or employer's compliance with posting and notice requirements, if the employer already has notice of the injury, or of the employee shows good cause for their failure to report the injury within the 10-day period, the employee will not lose any workers' compensation for their failure to report.
The bill also changes the notice that an employer is required to post in the workplace by requiring that the notice state the following:
State the name and contact information of the employer's insurer;
State that the employer is responsible for payment of workers' compensation insurance;
State that the injured employee has rights under the law if the employer fails to carry workers' compensation insurance; and
State that the employee should seek medical attention; and
State that the injury must be reported in writing to the employer.
Finally, the bill changes the requirements for occupational disease reporting. First, it repeals the requirement that an employee notify the employer of an occupational disease within 30 days of contraction of the disease and instead requires an employee to notify the employer upon manifestation of the disease. Second, it repeals the provision that states that an employer is deemed to waive a failure to give notice of an occupational disease or death resulting from the disease unless the employer objects at a hearing on the claim prior to any award or decision.
There are more proposed changes to Colorado HR and employment law currently on the Senate and House floors. We will keep you and your organization apprised of developments as they occur. Be on the lookout for more legislative updates from COSHRM.
Questions? Contact COSHRM's Legislative Director, Michael Santo