The New Year Brings New Legislative Requirements in Colorado
By Michael Santo, Managing Attorney at Bechtel & Santo
As usual, 2022 has started off with a flurry of activity in the employment-law field.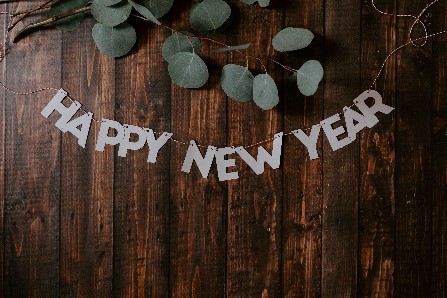 For example, on January 13, 2022, the United States Supreme Court issued an injunction with respect to the Occupational Safety and Health Administration's (OSHA's) emergency temporary standard ("ETS") to minimize the risk of COVID-19 transmission in the workplace. This ETS had required businesses with at least 100 employees to ensure all their workers are vaccinated against COVID-19 or wear masks and undergo weekly COVID-19 testing. But the Supreme Court's ruling means that employers are not required to implement the requirements in the ETS. The Supreme Court permitted similar rules to go into place with respect to health care workers at Medicare- and Medicaid-certified providers and suppliers. OSHA did not attempt to implement any rules, requirements etc. for companies with less than 100 employees. So, the Supreme Court was not asked to rule on that issue.
This ruling by the Supreme Court means that companies with 100 or more employees are not required to ensure that all their employees be immunized or be tested once a week and wear masks. Further, those employers are also not required to implement policies with respect to such issues. Most of those requirements in the ETS went into effect on January 10, but with the Supreme Court's ruling, those requirements are no longer required. The Supreme Court's ruling does not mean that organizations can't make their own decision to require that employees be vaccinated, wear masks, or be tested, subject, perhaps, to exemption requests based on medical/religious reasons. Instead, the Supreme Court's rulings mean that OSHA, as an agency of the federal government, can't implement those requirements against organizations at this time. The mandates in Colorado with respect to those entities covered by the Colorado Department of Public Health & Environment remain in effect as the United States Supreme Court's decision last week does not impact those Colorado rules regarding those entities.
Another big change that went into effect January 1 followed up last year's decision by the Colorado Supreme Court wherein the Court determined that employers could not take away an employee's vacation once it was accrued and, similarly, employers must pay employees for all accrued, but unused, vacation pay upon termination. A question not presented in the case was whether that requirement also covered a paid time off policy, which combines vacation and sick leave. The Colorado Department of Labor and Employment answered that question in Wage Protection Rule 2.17. In that Rule, the CDLE identified a broad definition of "vacation pay": "Pay for leave, regardless of its label, that is usable at the employee's discretion (other than procedural requirements such as notice and approval of particular dates), rather than leave usable only upon occurrence of a qualifying event (for example, a medical need, bereavement, or holiday)." So, under this new Rule, PTO policies that have an element of leave that is at the employee's discretion, like traditional vacation leave policies, are now also subject to full pay upon termination; just like vacation policies.
Finally, on January 14, 2022, the U.S. Department of Health and Human Services extended its declaration of the public health emergency related to COVID-19 through April 16, 2022. This means that Colorado employers must provide all their employees public health emergency leave ("PHEL") under Colorado Healthy Families and Workplaces Act through, at least, May 16, 2022.
Questions? Contact COSHRM's Legislative Director, Michael Santo