Vacation time in Colorado just got a whole lot more interesting!
The Colorado Court of Appeals has issued an important decision that changes the law regarding vacation pay in a way that most employment attorneys find surprising. We are fortunate to have the attorney who defended the employer in that case as the Legislative Director for Western Colorado Human Resources Association, Michael Santo. Michael has graciously agreed to share his insights on this case with us in the article below. Thank you, Michael!
Questions? Contact COSHRM's Legislative Director, Colin Walker
Vacation time in Colorado just got a whole lot more interesting!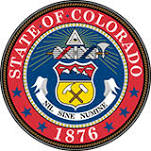 Since 2004, one of Colorado's "great debates" has revolved around whether organizations could take away vacation pay from current or departing employees. As you may recall, the debate hinges on the fact that Colorado law defines "vacation" time as wages. But the law also contains a provision that an agreement can set out how vacation time is earned and determinable. While this "agreement" language is in the statute, until now the State of Colorado Department of Labor has taken the position that once an employee "accrues" vacation time, it must be paid to the employee when the employee leaves. But a new decision provides employers more freedom than this in designing their vacation time policies.
In the case of Nieto v. Clark's Market, Inc., decided by the Colorado Court of Appeals in late June 2019, Ms. Nieto brought a complaint alleging she was entitled to vacation pay upon her separation. Clark's Market argued it didn't have to pay her for the accrued time because its vacation policy contained the provision, "[i]f you are discharged for any reason or do not give proper notice, you will forfeit all earned vacation and pay benefits." In this case, Clark's Market terminated Ms. Nieto from employment, so, it claimed it didn't owe her for her accrued vacation.
In response to Ms. Nieto's complaint, Clark's Market argued that Colorado law allows employers to establish an agreement with their employees about how vacation pay is earned and when vacation pay becomes determinable, meaning when all "contingencies" are satisfied and an employer can make the call as to whether vacation time is payable and/or in what amount.
The District Court agreed with Clark's Market in a short decision, explaining that Clark's Market controlled when vacation time was payable and when it was not payable. As a result, the District Court dismissed Ms. Nieto's complaint.
An appeal by Ms. Nieto to the Colorado Court of Appeals followed. In a thorough, published opinion, the Court of Appeals explained that wages and compensation must be paid in Colorado only when they are "earned, vested, and determinable."
In fact, the Court explained, "Nothing in the [Colorado Wage Act] creates a substantive right to payment for accrued but unused vacation time." This means that employers have the ability to set out when vacation time is earned, when it becomes vested, and when it becomes determinable and, thus, payable to employees. Importantly, the Court noted that a policy like Clark's Market's vacation policy is not a waiver of an employee's right to receive vacation pay because the policy as a whole sets out when vacation time is payable. Since Ms. Nieto did not satisfy the conditions to make vacation time payable, Clark's Market was not required to pay her for her accrued vacation leave.
While this decision is certainly a win for employers, the nature of the case left several issues unresolved. For example, the Court's decision took for granted that Clark's Market's handbook policy was an "agreement." Indeed, both parties argued as much in their briefs. So, we will likely see cases in the future in which the parties do not agree that the employer's policy is an agreement. Admittedly, other issues could arise in such a case, like the basis on which an employee claims entitlement to vacation pay if he or she does not rely on the policy. So, we think it is likely that we may see vacation pay cases in the future that raise this issue.
In addition, the Court's decision affirmed the District Court's dismissal of Ms. Nieto's complaint. This decision may have been different if Clark's Market acknowledged that it owed Ms. Nieto some amount of vacation pay, but not all of the amount that she sought. Again, with different facts, a future case may come out differently.
Based on the Court's decision in the Nieto case, employers should consider drafting vacation time policies that clearly state if and when vacation time is earned; if and when any earned vacation time vests; and what contingencies need to be satisfied before vacation time becomes determinable.