Colorado SHRM Opposes Colorado Family and Medical Leave Insurance Act
Colorado SHRM Opposes Colorado Family and Medical Leave Insurance Act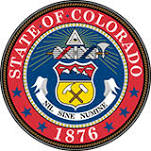 On March 11, 2019, the COSHRM Board of Directors voted to oppose SB19-188, the Family and Medical Leave Insurance Act ("FAMLI"). FAMLI, which was introduced on March 7, would require every employer in Colorado, regardless of the number of employees, to allow eligible employees to take up to 12 weeks of leave in connection with a serious health condition or that of a family member, birth or adoption, or in connection with certain military service. It would also establish a fund, based on a premium paid by employers and employees, for wage replacement for those taking leave. Leave under this bill would be similar to the federal FMLA, but not identical.
After careful consideration and thorough discussion, the Board decided to oppose this bill. While the Board is not necessarily opposed to state medical leave legislation, it felt that this bill would be unduly burdensome on small businesses and larger employers with operations across the country in terms of compliance, operations, and financially. In addition, the inconsistencies with the FMLA would complicate compliance for all employers. The language of the bill is vague in a number of respects, which could lead to confusion, liability for well-intentioned employers who do not understand its requirements, and litigation. Legislation that creates additional monetary burden for employers and employees is not what is needed in Colorado at this time when attracting and retaining talent is a concern for Colorado's employers and the economy.

COSHRM believes that the bill could be improved by adopting provisions that make requirements more clear and understandable, and less burdensome on small employers. This might include:
An exemption for very small employers with less than 15 employees, who cannot realistically be expected to comply with a complicated regulatory scheme such as FAMLI;
Clear definitions for key terms such as the definition of "family," which currently includes any "individual with whom the covered individual has a significant personal bond that is like a family relationship, regardless of biological or legal relationship";
Language which tracks the federal FMLA, with which most HR practitioners are familiar and which has been discussed in case law and scholarly materials.
The FAMLI bill is set for a hearing on March 13, at 1:30 PM, before the Senate Business, Labor and Technology Committee. COSHRM will send a representative to testify regarding its position on this bill. Other interested parties can attend and testify at the hearing on their own behalf and make their opinions known in other ways, such as writing to their legislators. This and other subjects will be discussed at COSHRM's Day at the Capitol event on April 8-9. More information can be found on the the Legislature's website.
Questions? Contact COSHRM's Legislative Director, Colin Walker.