Colorado SHRM Opposes Pay Equity Bill as Currently Drafted
Colorado SHRM Opposes Pay Equity Bill as Currently Drafted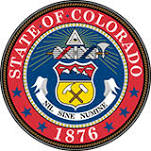 On February 15, 2019, the a majority of the Colorado SHRM (COSHRM) Board of Directors voted to oppose Senate Bill 19-085, "Equal Pay for Equal Work," as written. As discussed in a previous article, the bill would prohibit discrimination in wages based on sex, prohibit an employer from inquiring about compensation history of job applicants, and require employers to announce all "advancement opportunities," and the pay ranges for such opportunities.
Several Board members expressed concern that the legitimate reasons for pay differentials enumerated in the bill are more limited than under the federal Equal Pay Act. For example, there is no "catch all" exception, which would encompass such things as experience. Concern was also expressed regarding the provision requiring posting of "advancement opportunities." This part of the bill could be difficult for employers operating in numerous states to comply with. In addition, it could interfere with an employer's ability to efficiently promote from within. Further, the bill could be burdensome on small employers, which may have difficulty complying with the numerous provisions of this bill. While the bill supports the laudable goal of pay equity in some ways, as drafted, COSHRM cannot support it. COSHRM will carefully consider any proposed amendments, which might improve the bill.
A hearing has been set for February 20, 2019, at 1:30 pm, before the Senate Judiciary Committee. Anyone can testify at the hearing. Individuals may also make their feelings known by writing to their representatives or senators.
More information can be found at: https://leg.colorado.gov/. SHRM members may also contact their chapter Legislative Directors. This and other employment-related bills will be discussed at COSHRM's Day at the Capitol event, which is scheduled for April 9, 2019 (more information to come).
Questions? Contact COSHRM's Legislative Director, Colin Walker.