Colorado House Introduces "Ban the Box" Legislation
"Ban the Box" Introduced in Colorado House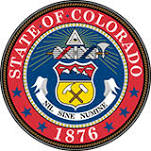 On January 4, 2019, Representatives Melton and Herod introduced House Bill 19-1025, commonly known as "Ban the Box." The bill would prohibit an employer from advertising that a person with a criminal history may not apply; prohibit an employer from making such a statement on an employment application; and prohibit an employer from inquiring about criminal history on an initial employment application. There would be exceptions for situations in which the law prohibits individuals with certain criminal convictions from being employed for a position, the position is designated by the employer for participation in a program to encourage the employment of individuals with criminal records, and the employer is required by law to conduct a criminal background check for the position.
Enforcement would be by the Department of Labor with fines and penalties set forth in the bill. The bill states that it does not establish a private right of action, does not create a protected class under the Colorado Anti-Discrimination Act ("CADA"), and that a violation cannot be used as evidence of a CADA violation.
A hearing has not yet been set. Colorado SHRM (COSHRM) will be considering whether to oppose, support or take no position on this bill. Individuals may make their feelings known by writing to their representatives or senators and attending or testifying at congressional hearings (when they are set). More information can be found on the Colorado General Assembly website. SHRM members may also contact their local chapter Legislative Directors. This and other employment-related bills will be discussed at COSHRM's Day at the Capitol event, which is scheduled for April 9, 2019 (more information to come).
Questions? Contact COSHRM's Legislative Director, Colin Walker.