Apply for the When Work Works Award by May 11, 2018!
Be a Winner: Apply for the When Work Works Award!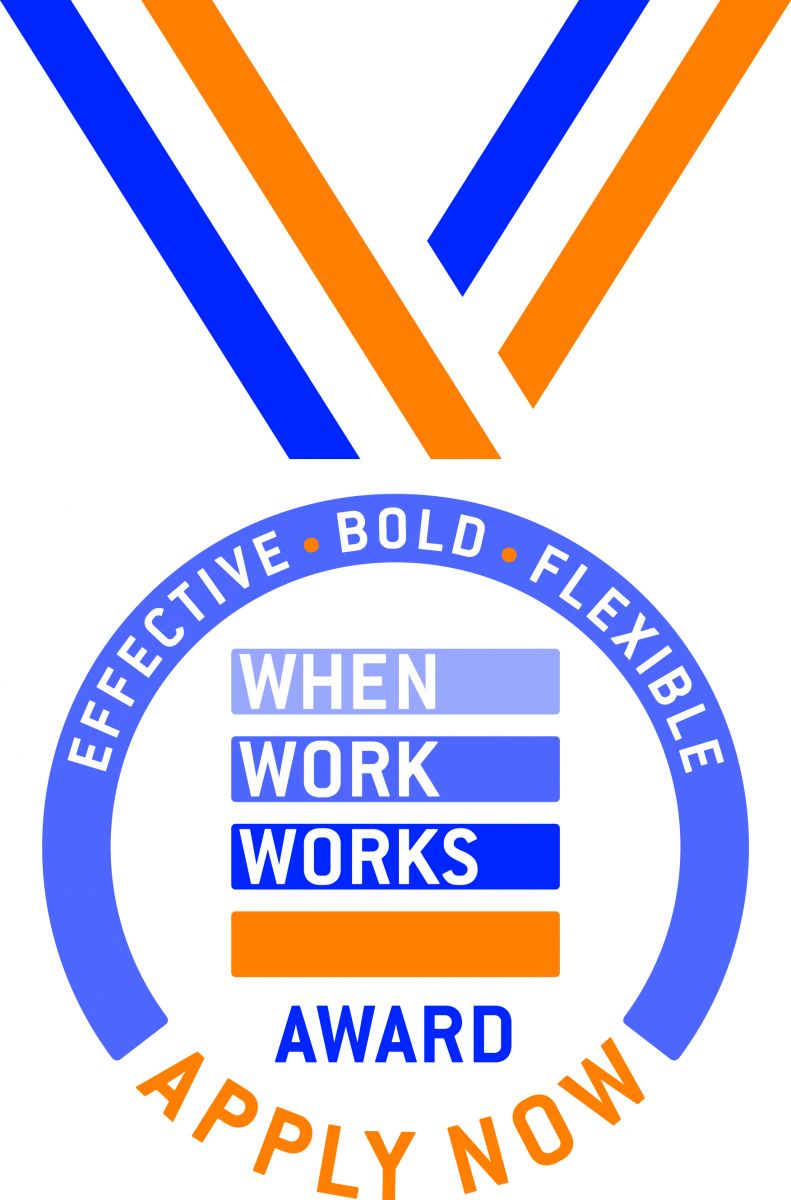 The award application window is open through May 11, 2018. There is no fee to apply! Click
HERE
for details.

What's in it for applicants and winners? You will receive:
A free customized benchmarking report comparing your workplace to competitors locally and across the country;
Local and national media attention for the things you're doing to create an effective and flexible workplace;
Kudos at a local awards event; and
Inclusion in When Work Works, and the Society for Human Resource Management (SHRM) websites as top employers to help you attract the best employees.
The WWW Award is national in scope, and recognizes model employers of all types and sizes across the U.S. for their innovative and effective workplace practices. It is a worksite-based award honoring organizations that are using workflex as a strategy to make work work better-for both the employer and the employee. Apply
NOW
and highlight your organization's workflex success!
Visit
whenworkworks.org
to learn more.